Residential Air Conditioning
Why residential air conditioning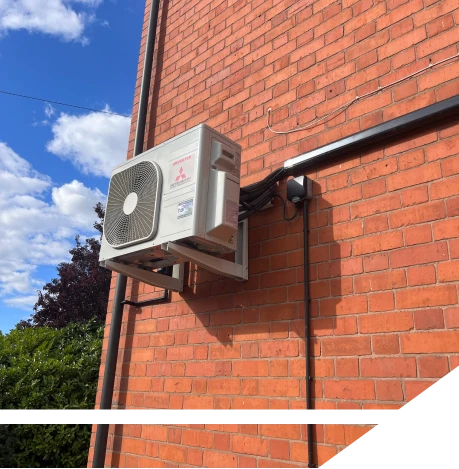 Experience Ultimate Comfort
Escape the heat at home with trustworthy air conditioning from some of the world's biggest brands. HAR can help reduce humidity and issues like mould growth, plus improve air quality by filtering allergens, dust and pollutants. Who doesn't want to add value to their home and health...
quotes from happy customers
"HAR installed air conditioning air source heat pump to my living room and bedroom. They done a very professional and neat job. All works fantastic. Thank you. I would highly recommend this company."
"Couldn't recommend HAR anymore. Very professional bunch of lads. Communication and standard of work was second to none from start to finish. Very happy with the my end product."
Types of Systems We Offer

Single split systems are the most appropriate solution for smaller commercial spaces, such as cafes, restaurants and small offices; they provide heating and cooling in individual rooms.

Rather, multiple indoor units are connected to one large outdoor unit, making them a more versatile option. These systems are best suited to retail shops and buildings with multiple floors.

To put it simply, they are both the same type of air conditioning unit and are the most efficient option for large sized properties, such as multi-use buildings and large hotels.
Recent Residential Projects
Frequently asked questions
We often get asked the similar questions regarding Air Conditioning. Please see if your concerns are answered already, or feel free to get in touch.