Why office air conditioning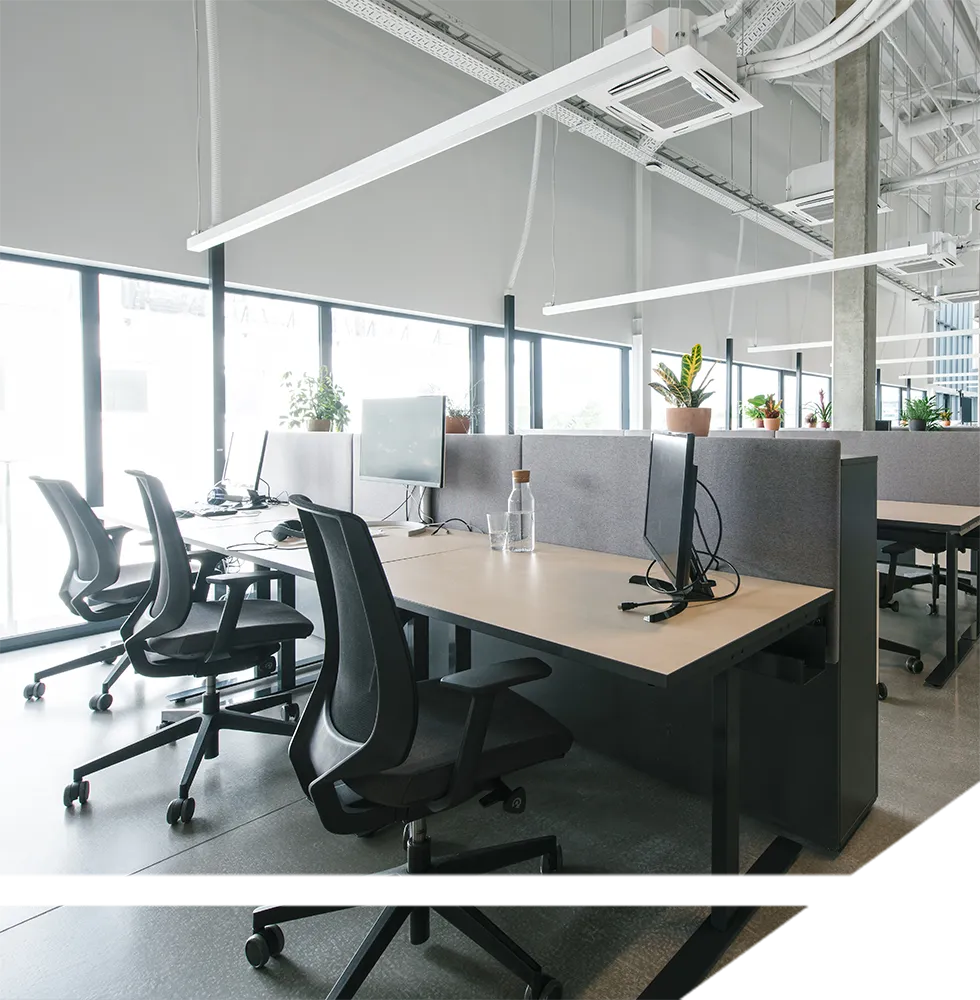 Demonstrate your commitment to employee well-being and promote productivity by providing employees and guests with a pleasant working environment. Office equipment will stay cool, performing better and reducing the risk of overheating. Overall, adding to the success of your business.
quotes from happy customers
"A company where customer service is not a department but an attitude. Friendly people who want your business not your money. I cannot recommend this company highly enough, excellent product & workmanship."
"Couldn't recommend HAR anymore. Very professional bunch of lads. Communication and standard of work was second to none from start to finish. Very happy with the my end product."
Types of Systems We Offer

Single split systems are the most appropriate solution for smaller commercial spaces, such as cafes, restaurants and small offices; they provide heating and cooling in individual rooms.

Rather, multiple indoor units are connected to one large outdoor unit, making them a more versatile option. These systems are best suited to retail shops and buildings with multiple floors.

To put it simply, they are both the same type of air conditioning unit and are the most efficient option for large sized properties, such as multi-use buildings and large hotels.
Frequently asked questions
We often get asked the similar questions regarding Air Conditioning. Please see if your concerns are answered already, or feel free to get in touch.